Welcome to MommyParties!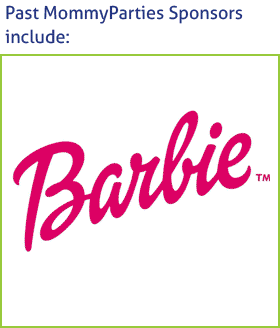 Be the cool and connected Mom in the neighborhood!  Experience the fun of MommyParties – casual, fun parties brought to you by your favorite brands.  From the hottest toys to new dinner ideas, MommyParties gives Moms the opportunity to receive a customized party kit filled with party games, recipe ideas and products from your favorite brand to share with your guests!   Your friends will be asking, "When's the next party?"
Join the party today!
MommyParties makes hosting a party really easy for busy Moms!  Best of all participation is always FREE.
Simply register for MommyParties today! After registration, you'll begin to receive MommyParties invitations to host parties. If you see one you like, click the link and let us know. In a short time, you'll receive your customized party kit, plan your party and let the fun begin. After your party, tell us about your experience on your blog, social media networks, and a short post-party online survey.
*Selection is based on meeting criteria for each individual party, as well as a first come first serve basis.

As Seen In…